The Herwood Inn is proud to partner with companies and products who are creating POSITIVE CHANGE
Anchal (on-chal) believes design can change lives. As a non-profit social enterprise, Anchal uses design thinking to create innovative products and sustainable employment for exploited women worldwide. Anchal's home goods and accessories are entirely hand-stitched by Anchal's 150 women artisans in Ajmer, India with layers of the softest GOTS certified organic cotton since 2010.
Introducing, your new best bud.
Our hemp extract is clear - formulated to remove impurities and enhance effectiveness - a clean, certified organic oil that contains a broad cannabinoid profile (CBD, CBC, CBN, CBG) and less than .3% THC.
Started by twin sisters, Best Bud is sustainably grown in NY and bottled with love in TN.
Follow along @bestbudforlife. Visit https://www.bestbudforlife.com/ to learn more.
Catskill Animal Sanctuary
Nonhuman animals have a right to live their lives free of suffering and exploitation by humans. Catskill Animal Sanctuary exists to provide them with love and safety until they do.
The Sanctuary is a 148-acre refuge in New York's Hudson Valley for eleven species of farmed animals rescued from cruelty, neglect, and abandonment. Thanks to the generosity of people like you, over 4,000 animals have been rescued since 2001. Between 250 and 350 residents call the Sanctuary home at any given time. Learn how you can visit.
Destination Backcountry Adventures
We are Destination Backcountry, a wilderness guide service founded and operated by outdoor professionals—lovers of the wilderness, experienced teachers and guides—who have dedicated our lives to sharing our passion for wild places. And we'd love to take you on an adventure. Any basic guiding service can take you from trailhead to summit and back while simply following the blazes on the trail, offering little to no engagement with the beautiful, natural world around you. That is not what we do. Each of our diverse adventures and classes is expertly designed and led with the aim of bringing you closer to nature. We started Destination Backcountry because our lives have been transformed by a closer relationship with nature. We know the restorative and soul nourishing power of wilderness is not found on crowded trails or in campgrounds, but in the backcountry.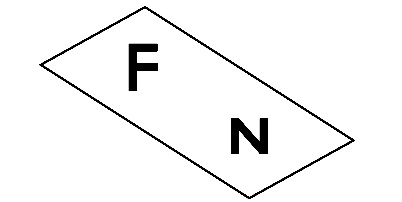 FN Furniture makes five chairs from one standard-sized sheet of plywood, or four benches or seven stools. All the parts nest together like puzzle pieces, to leave almost zero waste. The shapes are body-fit, the build is sturdy, and the fabrication is local. Ken Landauer designs, builds and markets the furniture, drawing together 30 years of his art and woodwork. You can sit on FN benches and chairs and use FN tables and shelves to see the shows at the Museum of Arts and Design on Columbus Circle in NYC. fnfurniture.com offers 18 types of zero-waste furniture in several colors and now in outdoor-suited material. Please visit www.fnfurniture.com/furniture.
As a lifelong collector of crystals and minerals, GratefulGemHead emerged as an extension of my love for crystals, the natural world and the want to share these gifts from the earth far and wide. Traveling the country to consciously connect with and hand select the stones in my shop, while keeping a focus on sharing a diverse selection and highlighting all that the mineral world has to offer. Inviting you along on this journey to embrace these gifts into your homes and lives. Learn More…
Just the Goods is founded on the belief that every day indulgences shouldn't cost the earth or our health. Granted Champion status by the Campaign for Safe Cosmetics, Just the Goods demonstrates that it is both possible and affordable to look and feel great without unnecessary exposure to petrochemicals, parabens, sulfates, phthalates, and artificial fragrances, dyes, and flavours. Everything I handcraft features vegan plant and mineral based ingredients… "just the goods" and nothing else. Click to learn more.
Mira's Naturals was a spark, a wish for a bright future, a vision of combining all the things we are passionate about and driving it towards a useful purpose. Our daughter Mira is diagnosed on the Autism spectrum and we had always been brainstorming ideas on how to create a sustainable business to support her needs in the future. Since her diagnosis we were also constantly seeking healthier and more natural options to use in our household. Then along came beekeeping and all of the wonderful, useful, healthy offshoots of it. My husband, Mike, stepped into beekeeping under the encouragement of our dear friends who own the only working farm in our community of Woodstock, NY. They had once had bees and were wanting to have them back as a fixture on the farm. It was an awakening! As we researched all of the amazing and practical uses for honey and beeswax we began to dabble in the creation of those things and in 2014 ,Mira's Naturals Honey Lip Balm was born. We haven't stopped growing and creating since!
With constant encouragement, positive feedback and customer satisfaction we continue our search for other products to make and share with our family and community.
Bee Natural, Bee Yourself,
Mike, Meghann, Mira & Max Reimondo
Visit us at www.mirasnaturals.com
Opus 40 is a National Historic Site sculpture park and performance space located on more than 55 acres of trails and woods — all on an former bluestone quarrying site. We offer a diverse season of events, a small gallery dedicated to Hudson Valley artists, and a Quarrying Museum of tools used in the quarries during their height.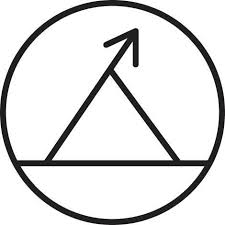 Root and Resin embraces the inherent intelligence of plant botanicals to support balance of the mind, body, and Spirit. Preserving integrity, ingredients are responsibly sourced, wildcrafted, wildharvested and/or organic. Respecting purity, there are no artificial preservatives, fillers, and synthetic chemicals of any kind. Honoring mystical traditions and systems of healing, we draw upon timeless practices that have aided in wellbeing throughout time immemorial. Revering ritual, every bottle is infused with positive intention and vibrationally amplified with sound therapy.
SIN is a Brooklyn-based design company, from artist and designer Virginia Sin who is on mission is to bring warmth and happiness to every home in the world by putting the fun in the functional. Virginia has focused her recent attention on redefining ceramic coils and challenging the limitations of clay in the lighting industry.
Seek North Kombucha was founded by Philippe Trinh and Julian Lesser, business and life partners with a shared dream of making the world a healthier and better place to live. Seek North is kombucha with heart. Live your own journey and see the world differently. We all have a diverse and rich blend of creativity, positivity, and love that lives inside of us … sometimes it just needs a little boost. Look up and seek your best self. Seek north. Learn more at seeknorth.com.
Designed in NY and woven in India, founded by designer Arati Rao, Tantuvi is a hand woven textiles brand that places heavy influence on India's hand-loom textile traditions. Tantuvi weaves contemporary rugs with centuries-old looms and techniques to continue and conserve this rich culture and community.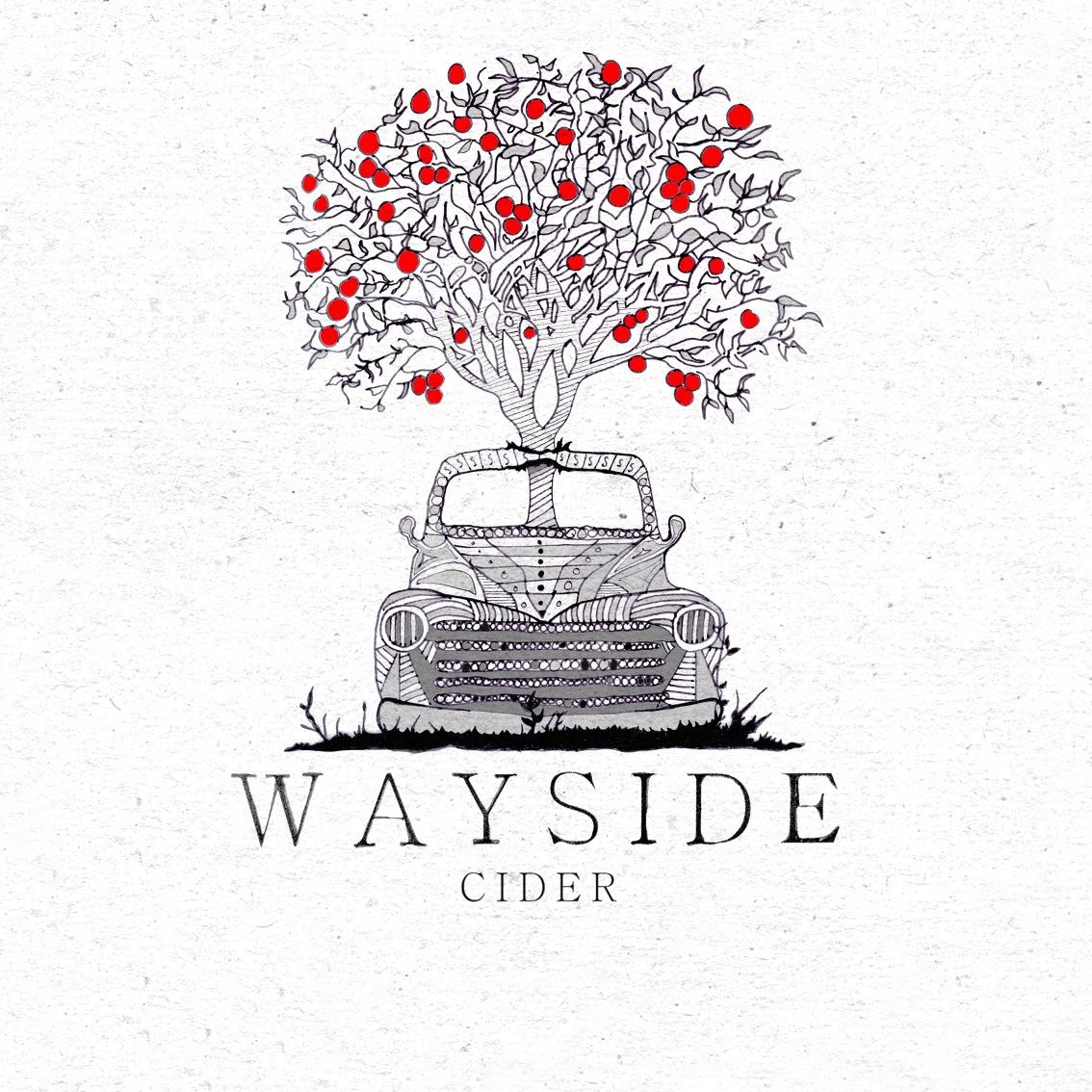 Alex Wilson & Irene Hussey started Wayside Cider in 2014 after meeting at the Catskill Amateur Cider Making Contest at Table On Ten - Irene won the competition. Alex came second, but maintains to this day he "was robbed."
Forged in a shared love of the wild and abandoned homestead apple trees, the pair made 3500 bottles of methode champenoise, unfiltered mountain cider in their first year of production - which sold out within 3 months. Soon outgrowing their small cidery (irene's parent's garage) they were fortunate to find a large old barn in the center of the historic Catskill town of Andes NY - which with some elbow grease and a lot of help from their friends, became the new home of Wayside Cider & Tap Room.
Woodstock Healing Arts is dedicated to your optimal well-being, offering a thoughtful array of mind-body and natural therapies to meet you right where you are on your healing journey. Massage Therapy, Acupuncture, Functional Medicine, Energy Work, Soul Work, as well as workshops, trainings and special events. Visit, https://woodstockhealingarts.com/ to learn more
Get to know our Proud Partners with exclusive offers for guests of the herwood inn!
Products available for sale in The Commune